RESPECT FOR LAND RESPECT FOR CULTURE RESPECT FOR THE GAME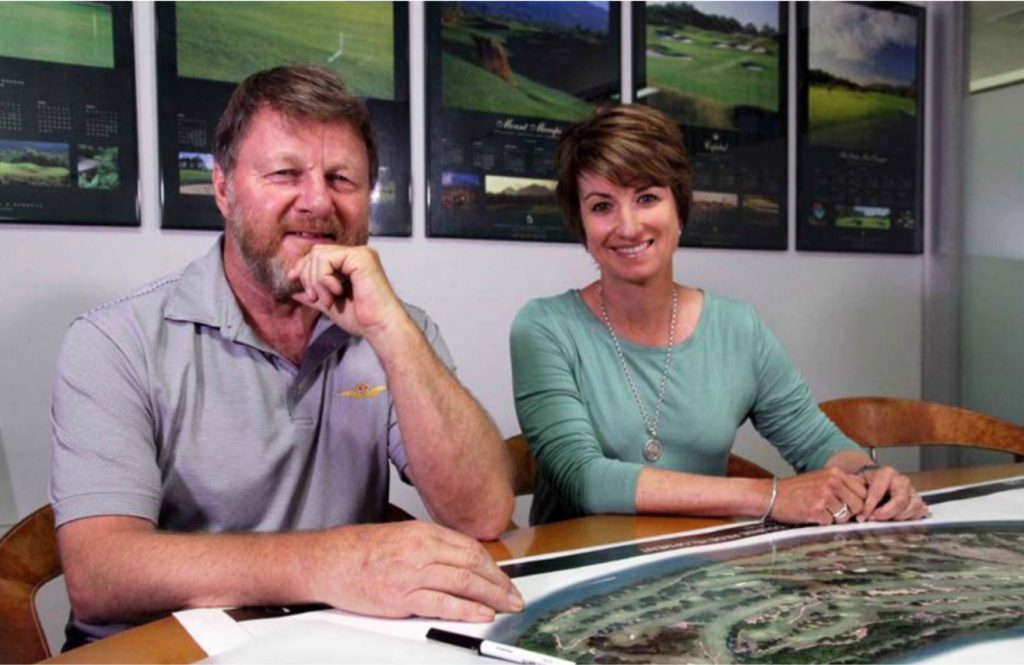 PW
Perrett Webb
Perrett Webb combines the wisdom of one of Australia's most experienced course architects with the deep knowledge of Australia's greatest living golfer.

Perrett Webb has respect for both the origins and traditions of the game, and for the land and culture within which courses are built.

Perrett Webb has a reputation for delivering world-class projects on time and on budget.
Perrett Webb has its origins in the course design firm Thomson Wolveridge Perrett, which began as a partnership between five-times British Open winner Peter Thomson AO, CBE, course architect and former professional golfer Michael Wolveridge, and course architect and landscape architect Ross Perrett. When Michael Wolveridge retired, the firm became Thomson Perrett.

For decades, Peter Thomson was the company's guiding light and inspiration. Winner of more than 100 professional tournaments worldwide, Peter's love of, proficiency for, and commitment to the game of golf was legendary, and saw him design courses worldwide for more than 50 years. Peter was largely instrumental in the growth of the game in Asia. His career in golf also saw him work as a television commentator, author and writer of articles on golf for both magazines and newspapers. For more than 30 years Peter was president of the Australian Professional Golfers' Association. His continued commitment to the game through his design work with the company was instrumental in delivering pleasure and satisfaction to generations of golfers around the world.

Before Peter Thomson died in 2018, he made clear his wish that Karrie Webb should join the firm. Australia's greatest female golfer, Karrie assisted the company with its design proposal for the Olympic Games in Rio de Janeiro in 2016, as well as plans for a course at Uluru in Central Australia and other projects.

A new company was born, with an extraordinary heritage.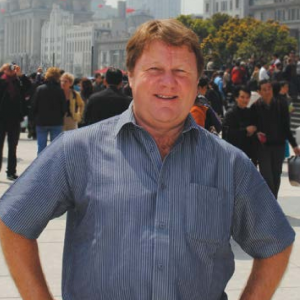 Ross Perrett
Ross Perrett is a planner, architect, landscape architect and golf course designer who has designed more than 80 courses worldwide over 30 years, working in some of the toughest and challenging golfing landscapes, including in China, India, Indonesia, Thailand, Malaysia, Egypt, the United Kingdom, New Zealand, Australia, Japan and Hong Kong. Ross's reputation is peerless in both high quality private, resort and integrated residential and golf developments, designing courses in landscapes as diverse as rice paddies and deserts, world heritage-listed marine parks, even on the slopes of a volcano. Ross solves challenges and delivers on promises in an efficient, timely and cost-effective manner.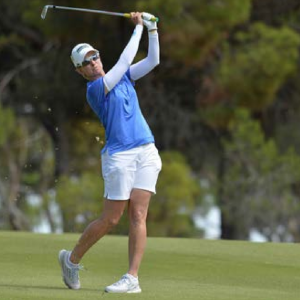 Karrie Webb AO
Karrie Webb is one of Australia's greatest golfers, with 41 LPGA victories and 53 World Wide – including 7 major championships – recorded over a 25-year career across the United States of America, Europe, Asia, Australia and South Africa. Karrie is a member of the World Golf Hall of Fame, and one of only 25 in the LPGA Hall of Fame. Importantly, Karrie brings both a competitive player's and a woman's perspective into the Perrett Webb partnership. She has played more than 500 of the world's great courses, with both professionals and male and female amateurs alike. This has allowed her to study each course from different perspectives. With her professional playing career slowing down, Karrie's aim is clear – that her next golfing challenge will revolve around her passion for golf course design. Karrie has been involved in several design projects, mostly in the Australian state of Queensland. Karrie will definitely make a tremendous positive contribution to Perrett Webb.
A critical factor in Perrett Webb's international success has been the employment of experienced inhouse professionals for all aspects of course design and planning. Our team enables Perrett Webb to deliver seamless and trouble-free experiences for developers, to ensure that projects remain on schedule and on budget. The courses we design and develop are golfer-friendly and sustainable, both economically and environmentally, promoting both success for developers and enjoyment for golfers. The guiding principle at Perrett Webb is respect – for both the origins and traditions surrounding the great game of golf, and also for the culture, the land we work with and the context within we build courses. The last 30 years have witnessed big changes in the world of golf. The focus on the game has moved from Europe and the United States to the Asia-Pacific region. Perrett Webb has been operating in this region for 35 years and we know the region well. For decades Perrett Webb has acted as consulting golf course designer to many of the leading golf clubs in Australia and New Zealand.


Landscaping
Landscaping is an integral part of a world-class golf development. Perrett Webb has as part of its design team experienced landscape architects with particular expertise in international golf course developments to undertake landscape planning, prepare drawings and supervise installation. We undertake comprehensive site analyses on proposed sites, enabling us to design courses that fit as naturally as possible into existing landscapes and environments. We produce detailed landscape master plans for all projects. These documents provide an ongoing philosophy for course development and can be used as a reference source for all future landscaping and maintenance. Perrett Webb also undertakes environmental impact studies for sensitive sites if required by authorities. Although all sites are different, our common underlying philosophy is to work with and respect sites, whether part of a tropical rainforest, an ancient heathland, a wetland or an open woodland. The Perrett Webb team develops clear landscape directions for all projects. With the help of local horticulturists and botanists, we undertake research on all projects to ensure that the palette of plant material used is environmentally sound and compatible with golf. Environmental concerns demand innovative landscape design solutions for an increasing range of issues such as nutrient stripping, habitat preservation and visual quality analysis. Other services – including project masterplanning, detailed clubhouse landscaping, detailed planting plans, construction documentation and contract administration – can be provided if required. We can also design golf course furniture, including signage, tee markers and seats. Landscape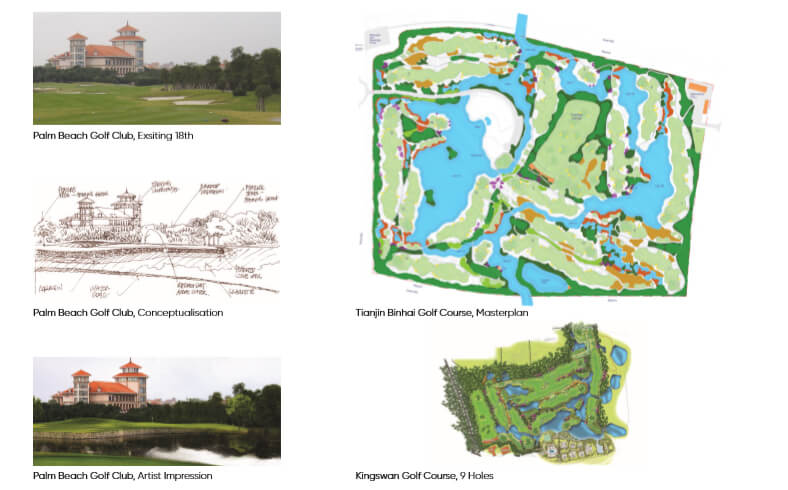 Remodeling
The demands of the modern game and the cost of maintaining golf courses to high standards of excellence make it essential for established golf clubs to employ experienced consultants. Golf courses are naturally dynamic and ever-changing, so it is important for all work to be part of a master plan. Remodeling can involve the redesign of greens, tees and bunkers. Fairways can be re-aligned and reshaped. The golf course landscape is a critical part of a golf course and often needs editing and enhancement. It is essential to get the best agronomic advice available to ensure the correct grass selection for the project. Likewise independent expertise is required for the design of the irrigation system and water sourcing and management. All require close and careful expertise from specialists.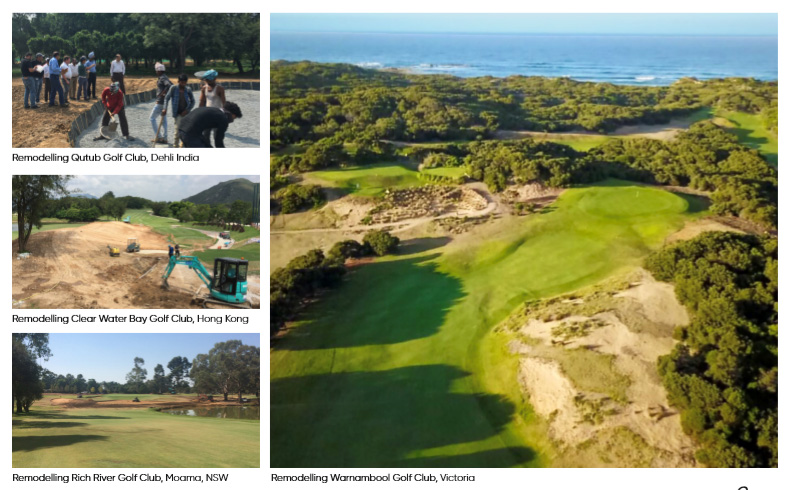 Architecture
Perrett Webb bring a new, integrated approach to concept planning. An integral part of our design team, our in-house architects have long experience in the international golf arena with insight into the particular needs of the clubhouse, golf course structures and associated residential and resort buildings. The Perrett Webb team assists in the preparation of design briefs and concepts plans for clubhouse facilities, providing a continuing monitoring role to ensure all aspects of the development are carried out in accordance with the intent of the original design. The design of clubhouses requires a thorough understanding of golf, and golfers, and an appreciation of the numerous functions they perform as part of their successful operation.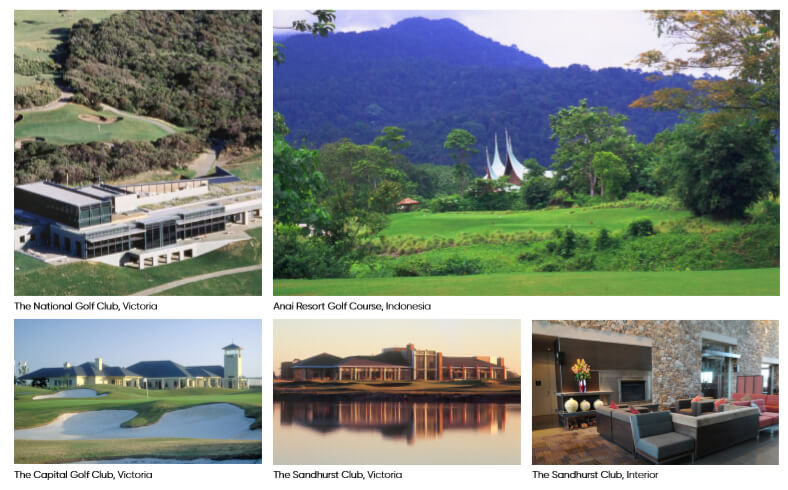 The Perrett Webb design team is experienced in the international arena, with insight into the particular needs of golf course, resort and urban developments. Our multi-discipline team includes in-house golf course architects, site and master planners, landscape architects, architects, irrigation designers, horticulturalists, agronomists and turf specialists, plus on-site construction supervisors and managers.
Ross Perrett
Managing Director
Golf Course Architect
Architect Landscape Architect
Planner B. Arch, M.L Arch, Dip RTM, RAIA, AAILA, SAGCA
Karrie Webb AO
Director
41 LPGA victories including 7 majors
53 World Wide Wins
LPGA and World Golf Halls of Fame
Warren Duncan
Golf Course Architect
Cert. Survey Drafting
Cert. Landscape Design
SAGCA
Bernie Hogan
Golf Course Architect
Cert. Arch Drafting
Grad Dip. Applied Science, CAD
Thad Patradoon
Landscape Architect
Urban Designer Translator B. Arch, M.L. Arch AILA, TAILA, NAATI
Jon Perrett
Business Development
B Com
Kevin McCullagh
Landscape Architect
Town Planner B Com, LLB, M.LArch Dip TRP, AILA
Paul Jones
Irrigation Consultant
Cert. of Engineering
John Geary
Agronomist, AGCSA Life Fellow

Selected And Past Projects Back To Top
AUSTRALIA


Indooroopilly Golf Club
Indooroopilly, Queensland

The National Golf Club – Ocean Course
Cape Schanck, Victoria

Hope Island
Golf Coast, Queensland

The Capital Golf Club
Melbourne, Victoria

Moonah Links – Open Course
Rye, Victoria

Moonah Links – Legends Course
Rye, Victoria

Sandhurst Club – Champions Course
Skye, Victoria

Sandhurst Club – North Course
Skye, Victoria

The Links Port Douglas
Port Douglas, North Queensland

Camden Lakeside Golf Course
Camden, New South Wales

The Ballarat Golf Club
Ballarat, Victoria

Palmer Sea Reef Golf Club
Port Douglas, Queensland





Hamilton Island Golf Club
The Whitsundays, Queensland

The Mirage Resort
Port Douglas, North Queensland

Black Bull Golf Club
Yarrawonga, Victoria

Alice Springs Golf Club
Alice Springs, Northern Territory

Royal Canberra Golf Club
Canberra, Australian

Flinders Golf Club
Flinders, Victoria

Long Reef Golf Club
Collaroy, New South Wales

Manly Golf Club
Sydney, New South Wales

Twin Waters Resort
Sunshine Coast, Queensland

Mandalay Golf Course
Beveridge, Victoria

Warnambool Golf Course
Warnambool, Victoria


INDONESIA


Mount Merapi Golf Club
Yogyakarta, Indonesia

Finna Golf & Country Club
East Java, Indonesia

Anai Resort & Golf Course
West Sumatra, Indonesia

Jagorawi Golf & Country Club
Jakarta, Indonesia

Gunung Geulis Country Club
Ciawi, Indonesia

Permata Sentul Golf Club
Bogor, Indonesia

Lombok Kosaido Golf Club
Lombok, Indonesia

Matao Nasional Golf & Country Club Jakarta, Indonesia

Padang Golf Modern & Country Club Tangerang, Indonesia



MALAYSIA

Sultan Abdal Aziz Shah Golf Club
Shah Alam, Malaysia
NEW ZEALAND


Wairakie International Resort Golf Club
Taupo, New Zealand

Auckland Golf Club
Auckland, New Zealand

Christchurch Golf Club
Christchurch, New Zealand


THAILAND

Greenwood Golf Club
Chonburi, Thailand

Royal Chiangmai Golf Resort
Chiangmai, Thailand

Ayodhya Links Golf Club
Bangkok, Thailand

Green Valley Resort
Rayong, Thailand



EGYPT

New Giza Golf Club
Giza, Egypt

Sokhna Golf Course
Al Ain, Egypt


TURKEY

Carya Golf Club
Belek, Turkey

UNITED KINGDOM


The Dukes Course
St Andrews, Scotland

The Richmond Golf Club
Richmond, England



SINGAPORE

Singapore Island Country Club
Singapore



JAPAN

Three Lakes Country Club
Osaka, Japan

J & P Country Club
Nara, Japan

Kosaido Country Club
Sapporo, Japan

Thomson National Country Club
Nishikata, Japan


HONG KONG

The Clearwater Bay Golf & Country Club Clearwater Bay, Hong Kong


VIETNAM

West Lakes Golf Club
Ho Chi Minh City, Vietnam

CHINA


Shanghai Binhai Golf Club
Pudong, Shanghai, China

Tianjin Fortune Lakes Golf Club Old & New Course
Tianjin, China

Citic Changping Golf Club
Guangzhou, China

Yin Tao International Golf Club
Shanghai, China

Citic Shantou Golf Course
Shantou, China

Golden Stone Valley Golf Club
Dalian, China

Qinling Mountain Golf Club
Xian, China

Citic Boao
Boao, China

Wujang Golf Club
Wujang, China

Palm Beach Sea View Golf Club
Shanghai, China


UNITED ARAB EMIRATES

Dubai Golf City
Dubai , UAE
Here are just a few of our select images from courses developed around the world. For a more comprehensive overview of our courses and work download our brochure by clicking here.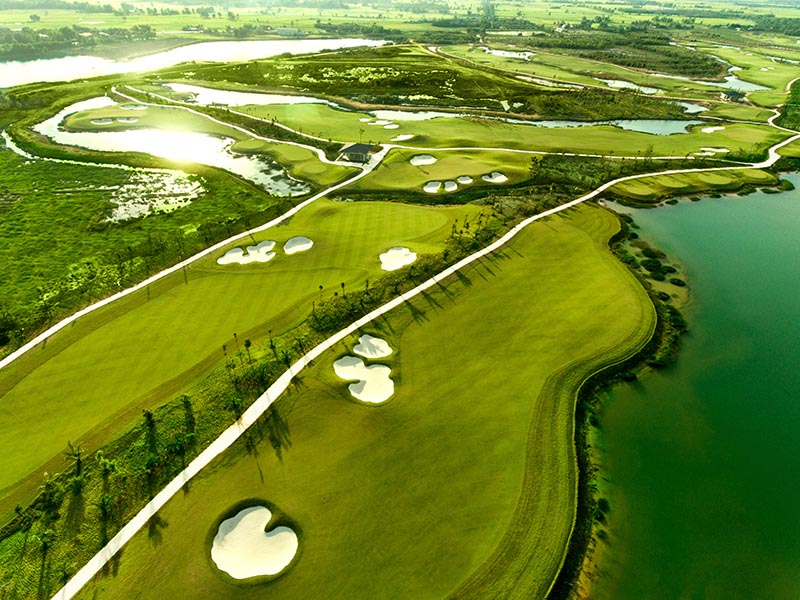 Famous Australian golfer Karrie Webb has joined fellow Australian and well-known architect Ross Perr…
Karrie Webb has dominated every facet of golf she's taken on, and now the World Golf Hall of Famer a…
Indooroopilly Golf Club is delighted to announce the appointment of Perrett Webb Pty Ltd as our new …
Download the Perrett Webb Brochure here. If you require additional information not found on the site or in one of our brochures, news articles or press releases feel free to contact us using the contact form at the bottom of this page.